This website is about the Great Story of humanity. Humanity shaped this history and is in turn shaped by it. We live and we are lived. The central focus of the website is this: this big perspective supports the smaller time frames of the struggle for daily survival. We all have to make a living. We need a connection between great promises and small tasks.
Those two are in need of each other: the Great Story and the daily struggle for survival. The Great Story is the motivating force behind daily toil. However, in turn our beliefs also materialize into concrete institutions that we live by.

That is why the reader will find here a multitude of insights from philosophy, theology, sociology, history. Macro and micro are connected in this respect, and for that reason this website is about history and even about salvation history. But for that same reason it is also about our own biography. We, each of us, have a share in the course of history from past to future. We are in labor in the sense that our laborious efforts constitute the reality of the future by creativity, work, entrepreneurship.

That is the point this website wants to make. Well, actually, that is the point I want to make with this website. A number of inspiring names are leading me in that respect, especially from the dialogical tradition in philosophy and theology. Especially Rosenstock-Huessy, but also Rosenzweig, Buber, Levinas and others. In the blog I make a connection between this kind of broad and deep insights on the one hand and the daily news on the other hand.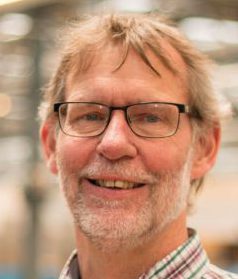 My name is Otto Kroesen: I have studied theology, obtained a PhD on the ethical philosophy of Levinas, and have published about Rosenstock-Huessy. I now work at the Delft Center for Entrepreneurship at Delft University of Technology, where I also worked in the philosophy section. I also worked at the Student Pastorate in Delft, and as a minister. Before that, while I was still studying theology, I worked as a study assistant for theologians from black South Africa in the time of apartheid. This has strongly contributed to my involvement in the political and social issues of our time and the attempt to push them in the right direction as part of my own biography. I have always experienced this attempt as a response, albeit fragmentarily, to a challenge from a Thou who speaks to us and moves us.